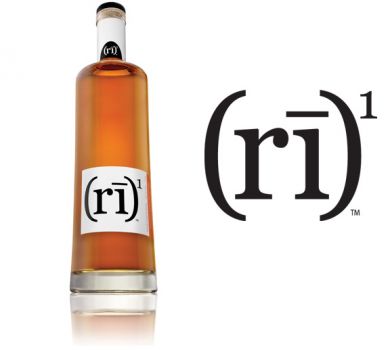 From (rī)1 Whiskey website:
"The traditional rye whiskey category takes on a modern look and feel with the introduction of (rī)1.
(rī)1 is a cutting-edge spirit for today's top tastemakers and cocktail drinkers who are looking to expand their ultra-premium spirits repertoire.
(rī)1 brings cocktails to life by celebrating smooth rye flavor notes, and its stylish packaging and simple name showcase a fresh take on a classic spirit.
Bottled at 92 proof, (rī)1 features a light, slightly spicy flavor and a long, luxurious finish. Straight, the nose offers a gentle, peppery nod to its rye heritage. Cut with water, the scents of dried fruit and cinnamon push to the front, providing a rich palate experience.
Whether serving as the base of traditional cocktails, such as the (rī) 1 Manhattan, or the foundation of new signature recipes like the Rising Sun (½ part (rī)1, ½ part fresh lemon juice and ½ part orange juice), (rī)1 offers a smooth alternative to the cocktail scene.
(rī)1 is packaged in a distinctive glass bottle with a single label that reinforces the brand's straightforward feel and modern style. Priced at approximately $46-48 per 750ml bottle (varies by market), (rī)1 is an exquisite spirit suitable for the most sophisticated lifestyle. Future variants, including (rī)2 and (rī)3, are planned to create a complete product line."
Reference:
http://press.ri1whiskey.com/press