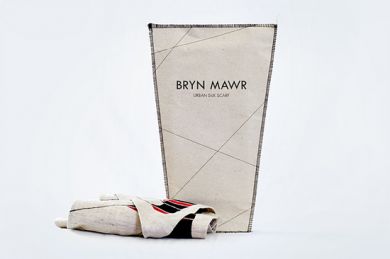 From Anders Jönsson Annasbror portfolio: "A meeting between the soft traditional nature and the strong futuristic city.
An attempt to erase the gap between them. Bags and scarfs made of material
by the nature like raw silk, linen and leather, shaped and screenprinted with
futuristic inspiration. The packaging is made of handmade paper with sewn edges, making it environmentally friendly. "
Reference:
http://www.annasbror.se/index.php?/work/bryn-mawr/