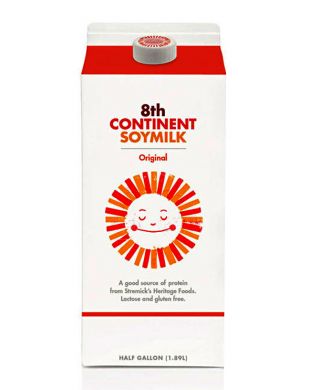 "To let current and loyal fans know that 8th continent was getting a new look, we introduced a contest in which their children had a chance to be part of the change. We announced our "draw a sun" contest on facebook, twitter and banner ads, all driving to transition site.
Once on the site, consumers little tykes could draw and submit a friendly sun that if chosen (by votes or merit), could be featured on our new package. the winners would earn a place on our new cartons, along with $1000 in art supplies for their school.
We then printed the winning suns on the back of bright and shiny new packaging.
Reference:
http://www.8thcontinent.com/