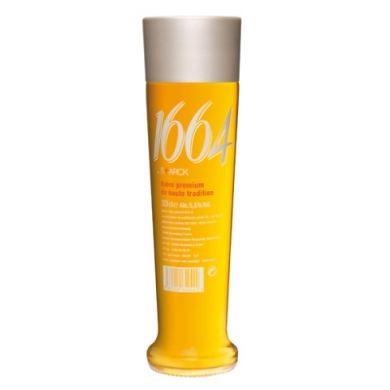 Brasseries Kronenbourg teamed up with Crown and world-renowned contemporary designer, Philippe Starck, to launch a stylish 50cl aluminum promotional can.
The can is decorated with a unique ink developed by Crown specifically for this project. The eye-catching silver ink creates a "pearl-like" quality when rotated under light. The resulting effect adds a luxury appeal to the well-known Kronenbourg brand.
The promotional package also features a chic cap that further differentiates the product on store shelves.