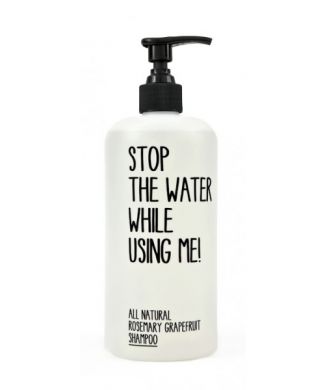 Water is the foundation of life. We all need it every day. But yet it gets wasted.
The brand encourages people to save water, right there, where water is used. With a range of bathroom products, you stop wasting water: STOP THE WATER WHILE USING ME!
The slogan is also the name of the brand and refers to a huge attention paid to environment, to preserve nature and specifically water. That's why the brand have consciously omitted synthetic colourings and aromas from their range, and only use natural, essential oils to fragrance our products.