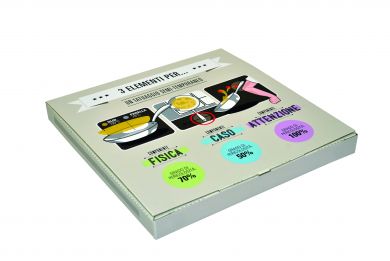 Analisi di un incidente (Analysis of an accident)
The project draws attention to the sequence of events at the root of a domestic accident, in order to point out bad habits which can lead to unfortunate consequences. The use of the infographic allows the message to be communicated instantly and effectively and invites the user to pay more attention.
Concept developed at the Design Department of Politecnico di Milano within the research programme "Sicurezza in famiglia" ("Safety in the family" - scientific coordination of prof. Valeria Bucchetti), financed by the Italian Consortium for the Recovery and Recycling of Cellulose-based Packaging (Comieco).