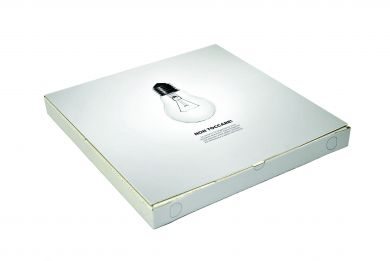 Non toccare! Pericolo d'ustione (Don't touch! Danger of burning)
The decontextualised image of a heat-producing object is placed on the hottest part of the pizza box, encouraging a sensory connection between the characteristics of the food product inside, and the danger implicit in the object shown.
Concept developed at the Design Department of Politecnico di Milano within the research programme "Sicurezza in famiglia" ("Safety in the family" - scientific coordination of prof. Valeria Bucchetti), financed by the Italian Consortium for the Recovery and Recycling of Cellulose-based Packaging (Comieco).