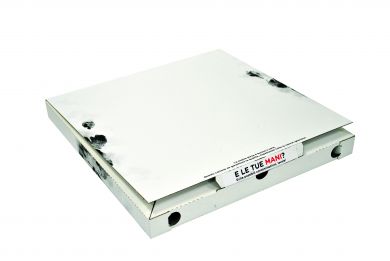 Mani sporche? (Dirty hands?)
The efforts of producers of packaging to respect hygiene regulations can be easily nullified if the user doesn't wash his hands before eating. Pizza is usually eaten with fingers, so the graphic aims to show the contamination and bring attention to the main causes of this often overlooked issue.
Concept developed at the Design Department of Politecnico di Milano within the research programme "Sicurezza in famiglia" ("Safety in the family" - scientific coordination of prof. Valeria Bucchetti), financed by the Italian Consortium for the Recovery and Recycling of Cellulose-based Packaging (Comieco).