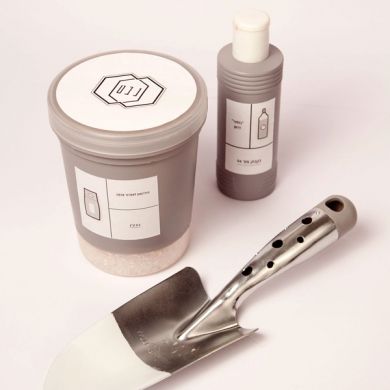 "Nevet" (Hebrew for "sprout") is a made-up-company who manufactures D.I.Y home growing hydroponic kits.
The main idea is grow your own edible plants at times of war, when you must stay in a shelter/underground.
The kit is a complete set, including products of six main categories: water, seeds, fertilizer, soil, lighting and informative; each product is marked with an icon and information for easy orientation during the growing process.