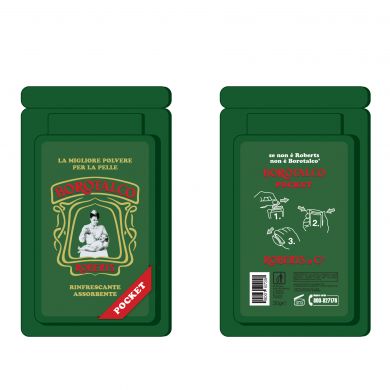 Travel package for talc easy to carry and charge as an alternative to the current formats in which this product is sold today.
Innovative pack: soft, water-resistant and squeezable. The pocket package is the same size of a credit card and can be refilled sixteen times with the talc powder contained in the usual 500g tin box.
Project developed for the international student competition "Remarkable Packagings & Alternatives" within the "Emballage" packaging exhibition (Paris, November 19-22, 2012).