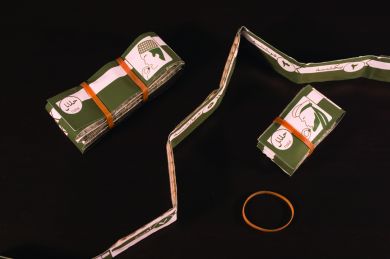 A study on the area of ​​humanitarian aids, deepened thanks to a direct dialogue with some NGOs, highlighted the lack of systematization of the processes of information transfer, particularly in the field of medical aid.
This deficiency becomes particularly critical in those cases when direct contact with people is difficult and complicated for language and social reasons.
By identifying the situation of detainees in Afghan prisons, the project "segni volontari" (volunteer marks) aims to facilitate the distribution and the consumption of dietary supplements for the prisoners, by developing a new packaging system for vitamins and minerals integrators, with different dosage based on gender and age.
The use of the product, its nutritional information and properties are communicated through a system of icons and according to the religious and social habits of Afghan people.
Reference:
V. Bucchetti, Packaging contro.verso, Edizioni Dativo, Milano 2009.