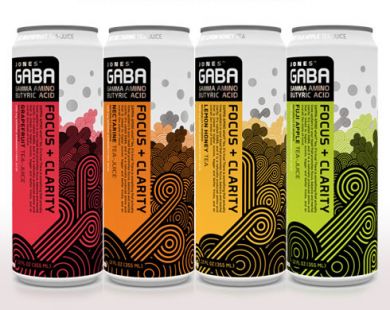 Jones Soda has enlisted Ricochet Partners in Portland, Ore., to launch Jones GABA.

The beverage launches this spring, and the client plans to market the drink as the only U.S. offering with the ingredient GABA, which is believed to promote heightened mental focus.

Jones GABA enters a crowded field, and could wind up competing against everything from "natural" drinks that include herbs to caffeinated fare like Red Bull. A key selling point of the ingredient GABA, which has been widely used in Asia, is that does not impart an "edge" like caffeine. That's an angle Jones uses in press materials and a tack that could be taken in upcoming ads.

Ricochet will develop strategy and creative across trade and consumer media, including print, online and point-of-sale initiatives.
Reference:
http://www.adweek.com/aw/content_display/news/account-activity/e3icc0b0d908a9310228b5402956686dd8c